Residential Camp Management Software
Manage all aspects of overnight camp operations from one easy-to-use system. 
Our Top Residential Camp Features
Comprehensive Registration
Achieve more with a customizable tool that integrates with the rest of our residential camp management solutions—creating a seamless experience for parents and staff alike. Quickly and easily collect medical history, financial data, tailor enrollment data fields, and more.
Profile Pages
Beautifully presented pages are adaptable to be as unique as each camp member. Profile images, contact information, forms, and waivers build a complete history for easy management and provide a simple registration experience for returning campers and staff.
Medical Management
Give parents peace of mind. Immediately view and update important camper medical data at any time while remaining HIPPA compliant with restricted user access. Securely log health center visits, track medication deliveries, record allergies, and run reports in real-time.
Bunking Boards
Creating lifelong friendships has never been so easy. Our straightforward tool allows sleepaway camps to organize campers and staff into customizable groups and subgroups. Effortlessly assign campers as they register or simply drag-and-drop as needed.
Camp Today
Parents can experience the excitement of sleepaway camp alongside their happy camper. Our stunning photo and video blog interface with facial recognition makes it easy to stay connected to their child during camp.
Financial Suite
Alleviate the pain of billing for both parents and staff. Invoice parents, batch process credit cards and e-checks, or create custom payment schedules for an easy billing experience. Quickly view open invoices and revenue generated with our built-in financial reporting.
Additional Features Include:
Advanced Reporting
Parent Dashboard
Email & Communication Tools
Seamless Website Integration
Staff Recruiting Management
Activity Scheduling
Attendance
Text Messaging
Phone Call Scheduling
Parent to Camper Communication
Transportation Management
User Management & Email Notifications
Successful Overnight Camp Management Starts Here
Request your free demo today!
Why Summer Camp Directors Love Us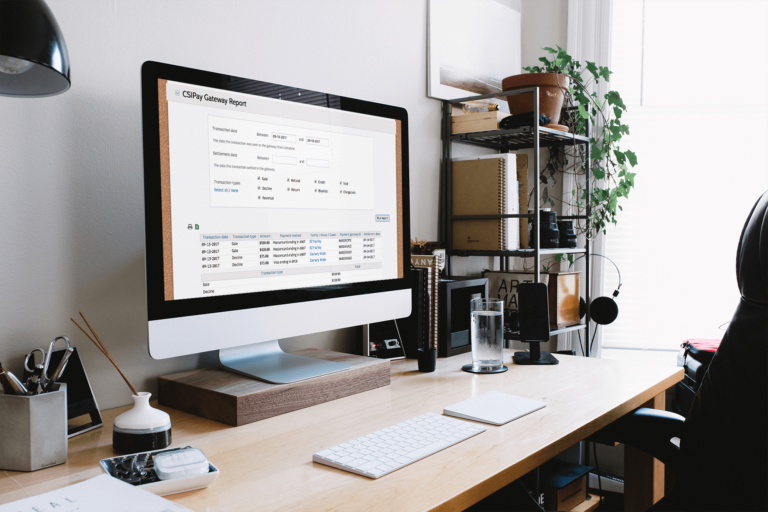 Reliable Payment Processing
Take the complexity out of payment processing with Constellation Payments. Offering a transparent approach to pricing, CampSite's in-house processor, CSIPay, will negotiate the best possible rates for your fitness business. CSIPay ensures all major credit, debit, and direct debit transactions are securely stored, managed and processed in one place.